Communication is the Foundation of any Relationship
We all express ourselves in a variety of ways in our personal and professional life. Our thoughts and ideas are relayed through writing, verbally, or even without saying a word through our body language.
Are You Communicating The Right Message?
Without authentic communication you could be missing opportunities from potential customers, or unintentionally depriving yourself from professional career happiness.
Perhaps I Can Help
Charm Them At Hello
Hi, I'm Maureen Bonatch, MSN RN. As any nurse knows, if you didn't document it, you didn't do it. But the key isn't just documentation, it's how well your words convey a clear message.
I've had over twenty-three years of nursing experience focused primarily on psychiatric and mental health, private duty home care, leadership, management and teaching. In all of these roles one thing remains essential for success—clear, succinct communication.
Why Work With Me?
The demand for healthcare workers far exceeds the supply and adding to this crisis is high turnover, low staff morale and frustrated or inexperienced managers. We spend so much of our day at work that it makes sense to strive for happiness in our position, whether we are a manager or working the frontlines.
I acquired my Master of Science in Nursing Administration (MSN) with the goal of improving staff morale. In the years since then, I've strived to make this a reality through combining my skills in leadership, positive communication and involvment with organizations sharing my ambition such as:
The Better Jobs Better Care project funded by The Robert Wood Johnson Foundation
Extensive trainings with The Paraprofessional Healthcare Institute's Quality Care though Quality Jobs
While Directing my Department:
Recieved recognition as a Rising Star for the People Do Matter awards sponsored by the Pittsburgh Human Resource Association
Honored with a commendation for recruitment and retention efforts from the Community Health Accreditation Program
What does all this mean? It means that I've gained a variety of experience and knowledge to help craft your articles, and that I've been on both sides of the desk to assist you in clarifying your career options.
Take Charge of Your Career
I recognize the value of each person in an organization. I've taken my extensive professional experience with recruitment and retention and psychiatric nursing to provide services in freelance writing and career consultation.
Let's Engage Your Reader
In addition to my freelance writing, I write fiction novels crafting stories full of fun, magic and mayhem. My fiction writing skills enhance my freelance writing to further entertain and engage your reader. It's also enabled me to capture your voice if you require a ghostwriter.
As a multi-published paranormal and fantasy fiction author, I can help with proofreading, crafting a blurb and other extras that help make a novel shine.
Check out My Writing Portfolio
You can find samples of my writing here. Articles that are ghostwritten, or which include confidential or proprietary information are not included.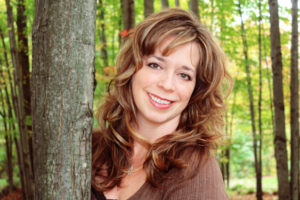 I live in small town Pennsylvania and my love of the four seasons—biking, sweat pants, hockey and hibernation—keep me there. I survive on caffeine, wine, music and laughter. A feisty Shih Tzu, and twin teenagers keep me in line.
Charm Them at Hello 
With Professional Communication that
Can Engage Your Reader or Help You
Enhance Your Career