There's much talk about all the terrible things that happened over the year which has many people ready to kick 2017 to the curb. Most people tend to unintentionally focus on the negative, and overlook the positive things that happened through the year. In some ways, the eagerness to embark on a new year full of hope and ambition is a good thing. It helps us continue to grow and improve in our personal and professional life. I admit that I was thinking about all the things I didn't accomplish this year, until I considered everything I did accomplish. I'm sharing a recap of some of my favorite writing links of 2017.
Writer On Fire
I'm always writing. It's just what I do. Until I looked back over 2017, I hadn't realized just how much writing I did this year in addition to my job as a nursing administrator. To estimate on the low side, I wrote at least 140+ blog posts/articles! It's no wonder that I asked Santa for that ergonomic laptop desk to reduce my neck and back discomfort.
Many of these posts were on my fiction blog, others were guest posts and some were specific for a client's product. Many were written as ghost posts. Therefore I'm not credited for writing those articles and they aren't included in my writing portfolio. All of them were amazing. Writing allows me to educate, entertain or enlighten others—as well as myself. Because there isn't much I enjoy as much as writing.
This tally of articles and blog posts doesn't take into account the:
50,000+ word draft I wrote during National Novel Writing Month (#NaNoWri)
The time and preparation editing and then the release of my latest fiction book
The revamping of my fiction blog and branching off to this—my new freelance blog. (I can't take credit for the website design and development of either.)
These Are a Few of My Favorite Links
I specialize in writing topics on mental health and wellness, healthcare and careers. I also write about topics related to the writing process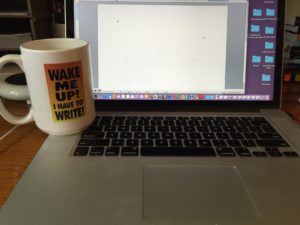 for fiction and freelance etc. It's hard to choose a favorite post this year. So I'll choose a few of my favorites as a quick re-cap of the best of 2017.
Favorite Links for Careers
Favorite Links for Mental Health & Wellness
Nursing and Healthcare Favorite Links
Fiction & Freelance Tips
2018 Is Shaping Up To Be Fabulous
In 2017 I hooked up with a fabulous group of healthcare writers. I also connected with a group of awesome fiction authors to prepare to launch a new website for 2018. Plus my freelance clients are expanding, and I've signed a contract for my next fiction book. Sometimes we don't notice how all the small steps we take each day add up to big accomplishments. For 2018 I plan to keep track of all my accomplishments throughout the year and appreciate my progress.
Look ahead to #2018. It's shaping up to be fabulous—but don't forget how far you've come. #NewYear #freelance
Click To Tweet
Click here to view more of my writing samples. (please note ghostwritten posts are not listed due to confidentiality and only a selection of my overall articles/blog posts etc. are included.)
What Do You think Made 2017 A Fabulous Year?
Please follow and like us: